What is Floatfit
WELCOME TO THE NEW WAVE OF FITNESS!
What is Floatfit
Floatfit- the first HIIT workout and Yoga ON WATER using the AquaBase created by AquaPhysical.
Aquabase is the world's first floating exercise mat!
Platform Stability: the device is completely stable and provides an excellent base for users to perform various exercises on.
Durable: Aquabase is made using high quality, military grade PVC fabric which can last for a long time.
Safety: The aquabase is also placed within safe distances from each other
The FloatFit (Hight Intesity Interval Training) HIIT workout includes burpees, lunges, squats, aquaclimbers, v-sits…. all on water!
Burn More Calories: Increases heart rate and burns more calories than regular workouts
Core Strength: Exercising while maintaining your stability on board increases the use of the core muscles
Improved Physique: Strengthen muscles throughout your body, improves flexibility and stability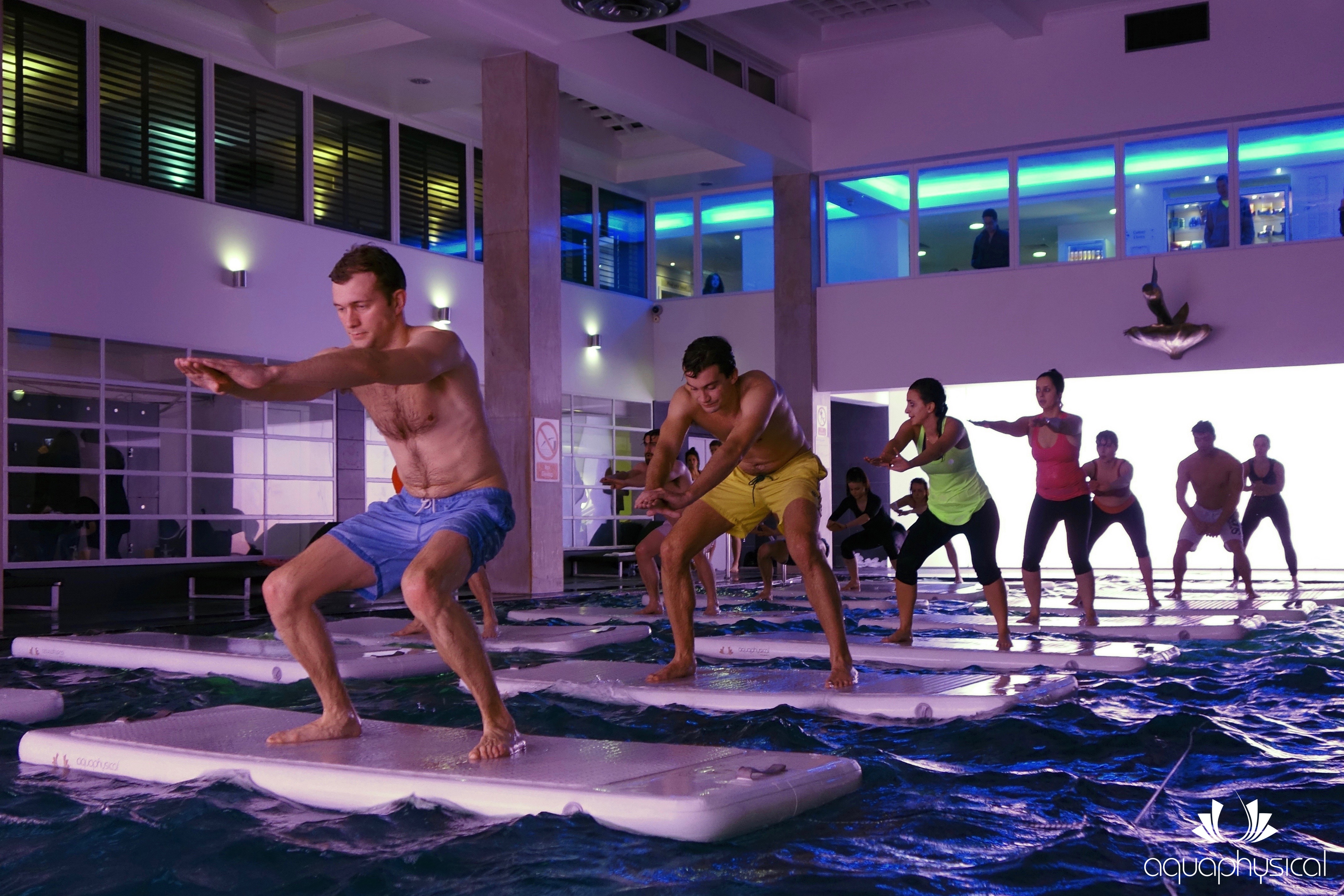 The Floatfit Yoga is a Vinyasa yoga session on water!
Merging breath and movement to strengthen the body and mind
Increase flexibility, mental focus, cardiovascular conditioning, calorie-burn and muscle development
Improves sleep, reduces stress and anxiety
Aquabase is perfect platform for rehabilitation
Improve overall balance using the natural movement of water
Aid joint recovery
Strengthen muscle weakness