What is FloatFit
WELCOME TO THE NEW WAVE OF FITNESS!
What is FloatFit
FloatFit – the first HIIT workout and Yoga on water using the AquaBase created by AquaPhysical.
AquaBase is the world's first floating exercise mat!
Platform Stability: The device is completely stable and provides an excellent base for users to perform various exercises on. When inflated to the optimum pressure, it can hold a weight of up to 160kg. This creates a firm surface best suited to the
unstable conditions of working out on water.
Durable: AquaBase is made of high-resistant, military grade PVC fabric which can last for a long time.
Safety: The AquaBase is also placed within safe distances from each other.
The FloatFit HIIT (High Intensity Interval Training) workout includes burpees, lunges, squats, mountain climbers, v-sits all on water!
Burn more Calories: Increase heart rate and burns more calories than regular workouts.
Core Strength: Exercising while maintaining your stability on board increases the use of the core muscles.
Improve Physique: Strengthen muscles throughout your body, improve flexibility and stability.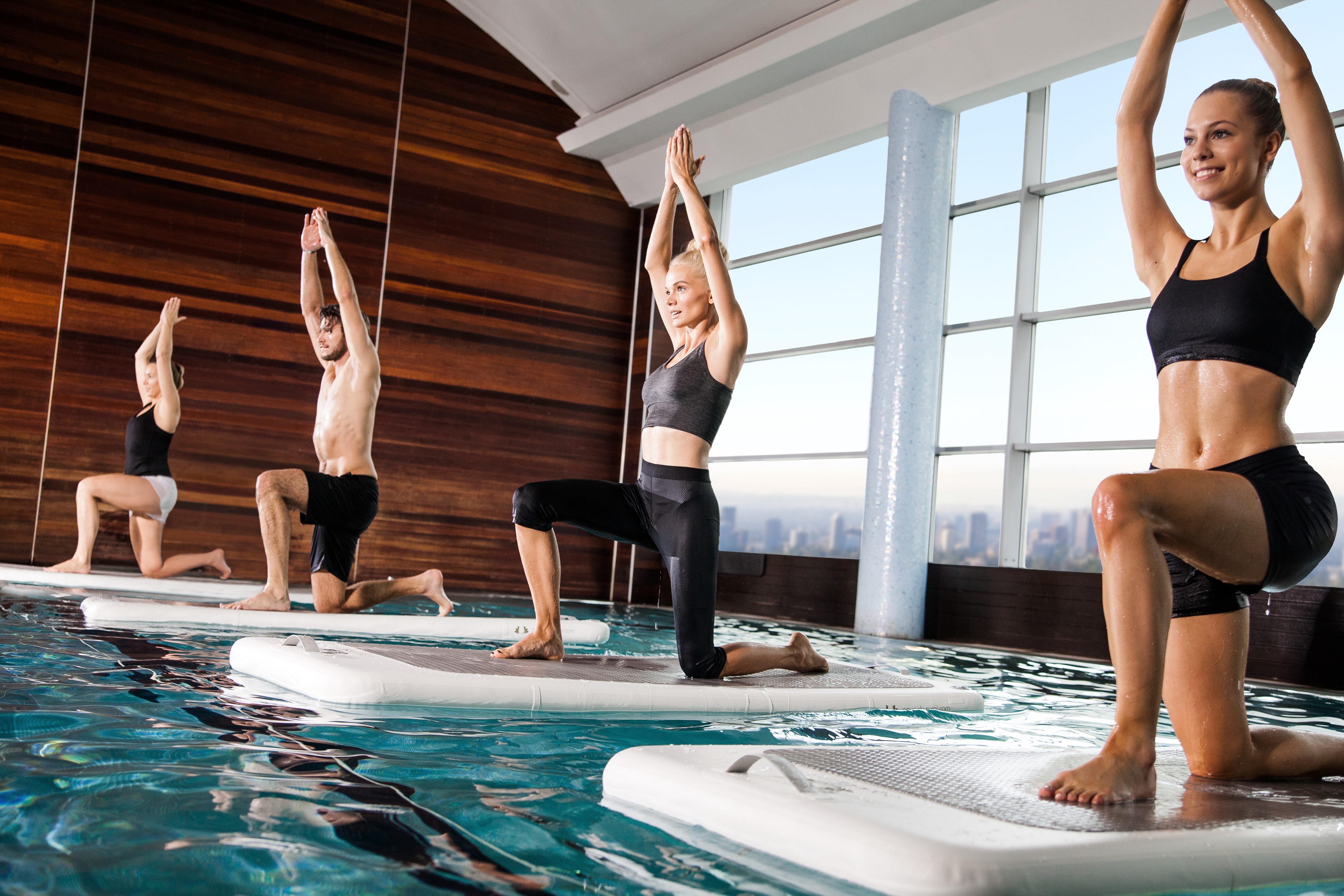 The FloatFit Yoga is a yoga session on water!
Merging breath and movement to strengthen the body and mind.
Increase flexibility, mental focus, cardiovascular conditioning, calorie-burn and muscle development.
Improve sleep, reduces stress and anxiety.
FloatFit is low impact
Improve overall balance using the natural movement of water.
Aid joint recovery.
Strengthen muscles.